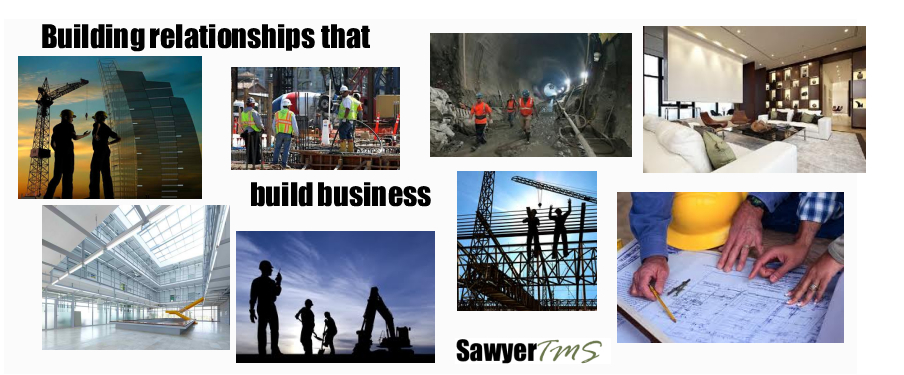 Engaging Sawyer TMS          
Sawyer TMS is an executive search and talent advisory firm that concentrates on identifying senior leaders who are prepared by experience and education and motivated to drive business growth and results for their organizations. Sawyer TMS serves a vibrant client list spanning a variety of sectors. 
As professional consultants, we offer services that can be tailored to your individual needs. In whatever form you engage Sawyer TMS, our goal is to bring the best executive talent to our clients. We build trust through our efforts which helps us establish an on-going working relationship. 
Read more about the unique business model that allows us to be flexible in providing our services to our clients, regardless of industry.
Retained Executive Search
When time, complexity and confidentiality of an engagement are critical, Sawyer TMS retained search offers a specialized solution for our clients. We focus on presenting qualified, experienced, extremely motivated and industry specific senior executive candidates – in an efficient and effective manner that produces results fast. These exclusive search engagements are meant for executive leadership positions like Director, Vice President, C -level, Partner, Managing Director, and board members.  
Professional fees are calculated as a percentage of the placed executive's first year total compensation and are paid in installments, 1/3 upon signing, 1/3 after 30 days and 1/3 after 60 days plus an additional amount for our expenses. This payment structure is the classic executive search retainer and features an agreed upon time frame for delivery of candidates and the hiring process. We go into "drop everything to serve the client in these engagements. In this structure you are strictly paying for our efforts to find qualified candidates and the search ends after 90 days. To your advantage, this arrangement allows us to focus our efforts completely on your search assignment.
Pipeline PLUS / Candidate Identification & Outreach
We work the talent market to identify qualified individuals, collect and evaluate candidate qualifications based on fit against a position specification and a list of ready to interview candidates to our client. The client takes it from there and completes their recruitment process. The client conducts the initial face-to-face interview and proceeds with the selection process when you choose to do so. The fee for this option is a percent of the employee's first year's cash compensation, plus direct expenses and is per position specification. A payment of 50% of the fee we agree upon is expected upfront to initiate the project and remainder plus expenses upon delivery of candidate profiles. Fees depend on the duration of recruitment, complexity, and any special requirements of the client.  Pipeline PLUS is our client's "GO TO" service feature when multiple positions are open. We offer this service primarily for management positions.
Talent & Leadership Advisory Consulting
We are available to handle to handle screening interviews, reference checks, candidate reporting, coordination of on boarding details, advisory, interview preparation, structured interview guide development, telephone consultations, training, special events and more. Services are provided as a block of hours or monthly retainer basis. In addition, we offer specialized executive coaching programs for Director level positions and above.
Request a proposal for services
Please include a position specification outlining title, base salary / total compensation, location, industry background, experience requirements, and other relevant information. We will follow up to discuss the details and begin the engagement. Alternate fee arrangements may be available according to the client's needs and complexity of engagement.
Highly qualified candidates in senior leadership positions interested in exploring new opportunities are welcome to submit their qualifications for consideration in future searches. 
Please contact us here… By phone at 202-770-0826, via the web at  www.sawyertms.com/contact  
What our clients say…

      We contacted Doug when we realized we had a major problem finding the right person for our Latin America operations.  Doug worked through our requirements and in a very short period of time we were in interviews with top candidates who matched perfectly for us. The person we wanted is now on board and we couldn't be more pleased. I look forward to the next time I can work with Doug and his team.  —President, Manufacturing

     After working with Doug on a couple of projects now, I can tell you Sawyer TMS does the difficult searches as well as anyone. I asked Doug the other day,  "How did you do that?" The talent he has introduced us to has been world class!  —  Chief Operating Officer, O&G .

     I have worked with Doug for more than 15 years and I can tell you he gets it right on a consistent basis. We bring him in when we are at a loss for what to do next and Doug pulls through. It's his way of combining that personality of his with accurate and skillful research. We will keep coming back!  — VPHR  High Tech Manufacturing. 

     This is one tenacious executive search consultant. We call Doug when we need can't miss results!   — CTO, Fortune 500 manufacturing

     I get bombarded with calls and offers to handle our open assignments. We work with Sawyer TMS because we get no nonsense personal attention. We know the job will get done right! Thanks Doug!   —  Managing Partner, PE firm. 
@SawyerTMS